MOVE over Derek Zoolander, the Gold Coast has a new ridiculously good looking fellow looking into the mirror — Molendinar's Izaiah Smith.
The five-year-old's mane of hair, grown to look like the Norse god Thor is no more after he got his first haircut on Wednesday night.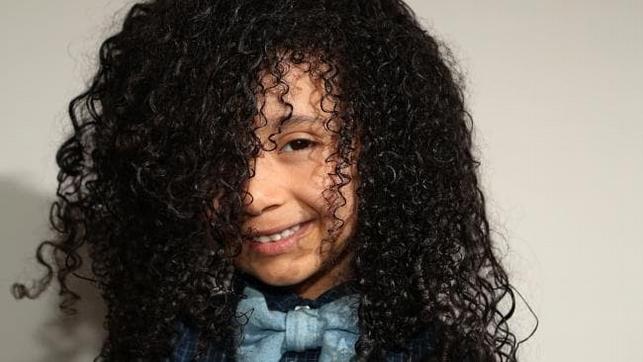 His curly locks were cut off ahead of his first day at school today, when he starts at Emmanuel College.
The young boy agreed to finally get his hair cut for school on the condition his hair was donated to charity.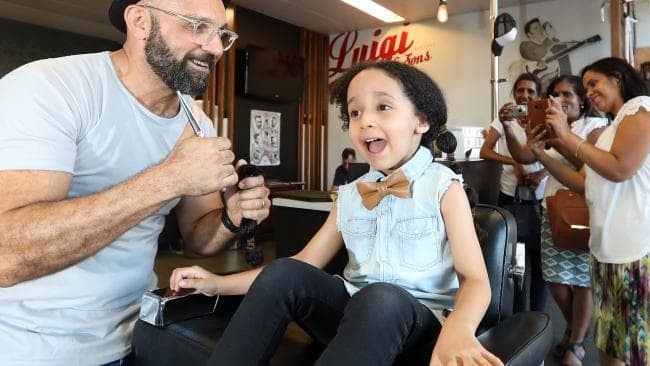 Izaiah's mum Melissa said the young looker had moved past some early jitters to enjoy his haircut experience.
"We thought there would be tears because he was really nervous beforehand and a bit scared but now he is full of smiles," she said.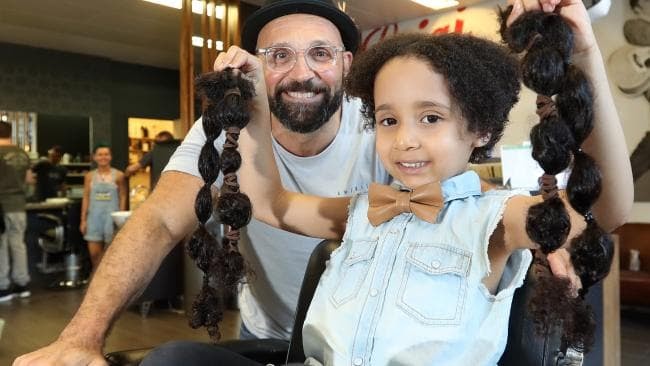 Once he sat down in the chair he as giggling and before the scissors touched his hair he told us he was 'more than ready' for it.
"Izaiah loves his new look and has already been experimenting with it and standing in front of the mirror."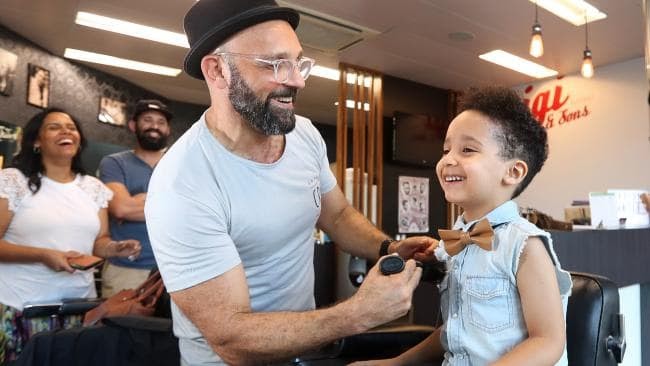 Izaiah's hair will be donated to charity Variety and will now be used to make wigs for children who have lost their own because of medical conditions.
Ms van Niekerk said her son was already trying now new styles.
"He has spent a lot of time checking himself out in the mirror and brushing his hair into different styles like brushing it into a mowhawk but hasn't got enough hair for one yet," she said.
"He is our own Derek Zoolander."