BARBERING
AT ITS VERY BEST
BARBERING
AT ITS VERY BEST
Luigi and Sons Barbershop is the Iconic Gold Coast Barbering Business. In fact, it is the longest established barbershop on the Gold Coast being opened in 1961 by the man himself, Luigi D'Adderio, who migrated from Italy in 1961, aged 21 with his best suit, his barbering tools and skills to burn..
Fast forward 59 years and the Gold Coast now has 3 Luigi and Sons, with modern, fresh fitouts, a team trained to deliver amazing haircuts with old-fashioned service, catering for all your mens barbering needs.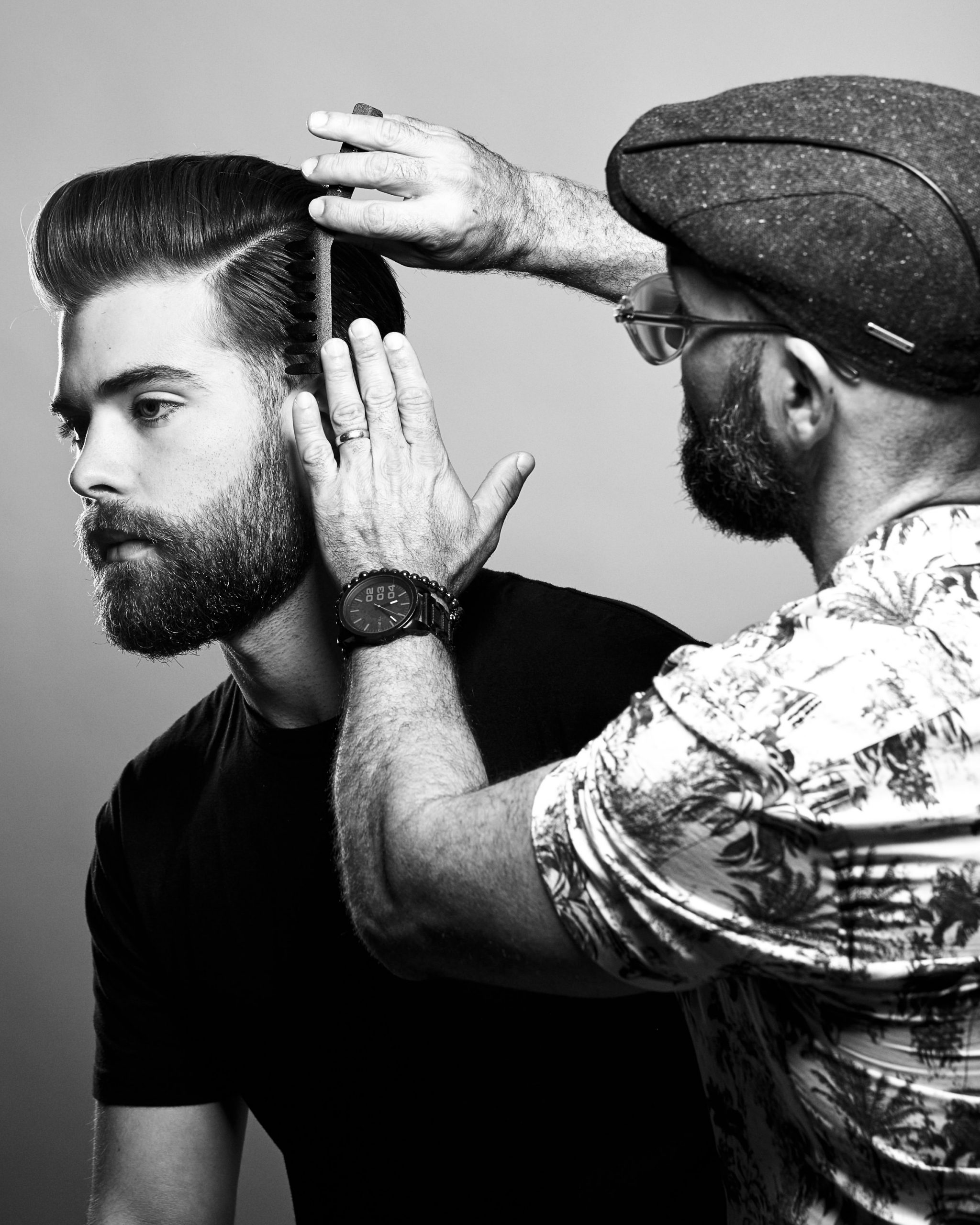 Lino D'Adderio, Luigi's eldest son, with over 30 Years experience is at the helm of the business with dad retiring at age 70, now 81. Luigi finds the most pleasure visiting his sons barbershop's, chatting to clients, guiding staff to perfect their craft…59 Years on the Gold Coast and evolving everyday, Luigi and Sons is a Gold Coast Institution!!!
Lino, once the apprentice is now the master, guiding and shaping his team to be the very best version of themselves and delivering quality work to their clients each and every day… It is this Consistency, Quality and Exceptional Customer Service that you'll come to expect when you become a Luigi and Sons client…
One of Lino's main business ethos is this; "I can always teach someone the skills to be an amazing barber, I can't teach them to treat our clients with the respect they deserve. My team are second to none and I am extremely passionate of the service we deliver each and every time"
We currently have 14 highly skilled barbers across all 3 locations, Southport Park, Chirn Park and Ashmore who specialize in all facets of mens barbering… from Precision Cutting and Styling on all hair lengths to Razor Fading and everything in between. Beard-Shaping and Cut-Throat Shaves are also a speciality. We also have skilled barbers trained in all facets of Mens Colour, from Camo-Colour to On-Scalp Bleaching and Foils.
We have all the skills to cater for the modern male, fusing traditional skills with modern techniques and shapes…